Eva Cassidy - Fields of Gold
sometimes you have one of those days when only dressing up will do, even if you don't venture further than your local town! yesterday was one of those days, and i gleefully donned my previously unworn dress, victory rolled the sides of my hair AND gave myself a rolled fringe that perhaps bettie would be proud of (maybs)!
i love wearing my hair in a 1940s style - it always gets compliments and is surprisingly easy to do, once you master the pincurl/victory roll! it's also unerving how DIFFERENT i look with the hair swept from the sides of my face and with a little rolled fringe (i'm almost thinking my face looks REALLY round and doughy?!).
ps. i hope you enjoy my feeble attempts to try and make my photos look more vintage-y!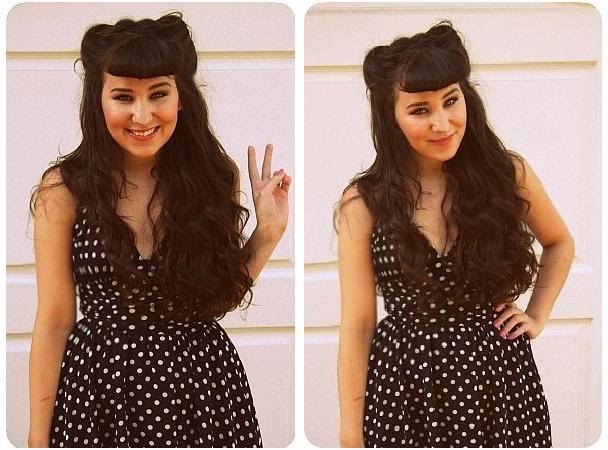 what do you think of the vintage/pinup look? have you ever tried it?