Coeur de Pirate - Comme des enfants

When a lack of a summer job for the first time in four years and thus, an overspill of empty hours threatens to haunt me, I do what any self-respecting girl would do; go shopping. Recently, jewellery seems to be my Achilles heel and I've obtained numerous necklaces and a few rings, all from Topshop. The necklaces are delicate, on short chains and can be layered to encircle my neck in pretty golden rings.

Two were bought in the sale for a mere £2 each (the "B" and the tiny glass ball, but ignore the ugly neon chain, I'm going to slip the B onto a simple gold one asap).

My skull necklace was £5 – reasonable for Topshop, though I've had to transfer it onto another chain because my 1st one broke AND so did the replacement!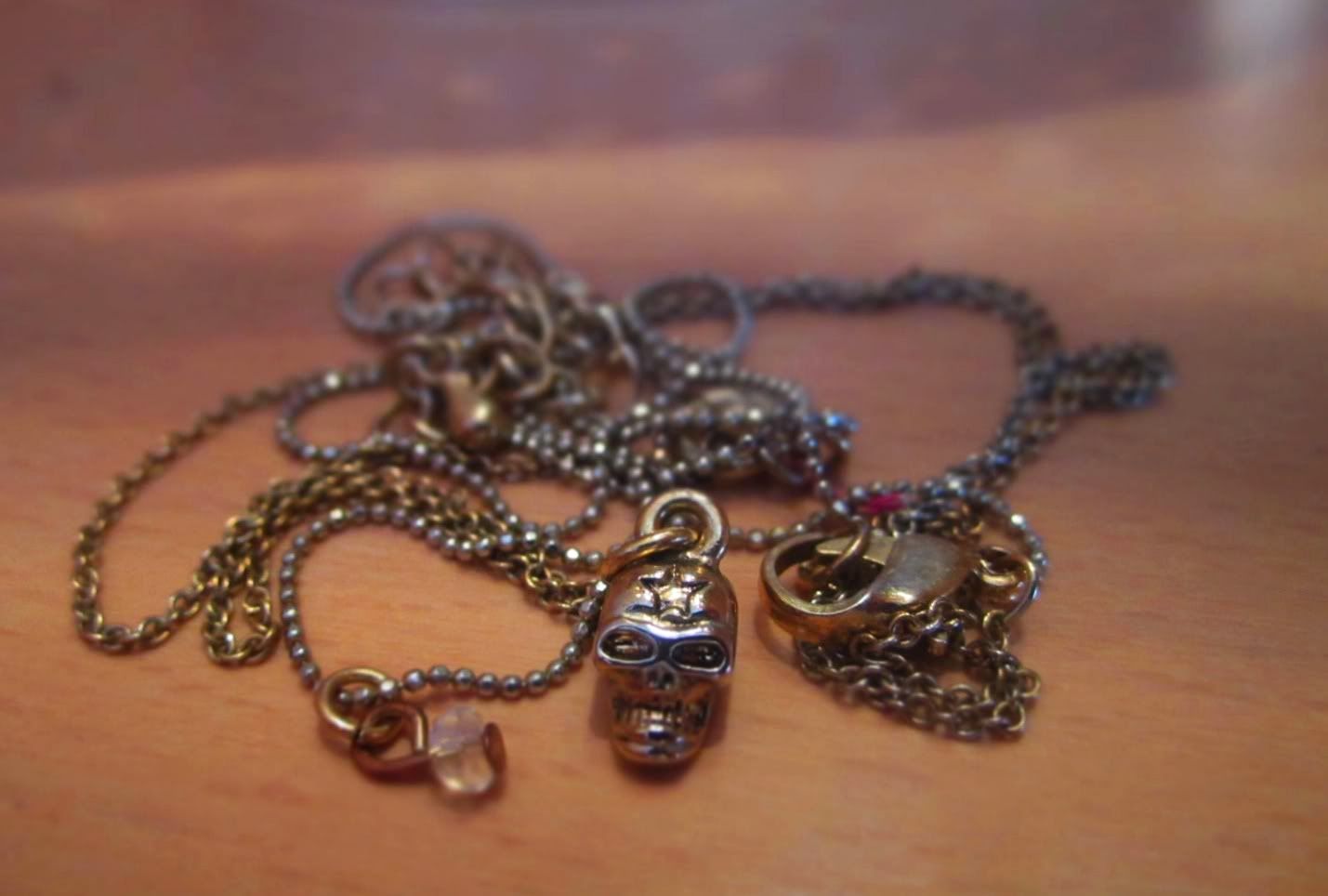 I also ADORE my ring, as it was also only £2 (though it does make my finger a wee bit green).




Does anyone have any recommendations of cutesy jewellery shops? I'm on a glitzy roll! I want rings, necklaces, earrings, cuffs, anklets – THE LOT!