The Call - Regina Spektor



these past few days have been filled with puppies and muffins - surely a winning combination in anyone's books?

my puppy Lily has grown so much in three short months - our black lab came to us weighing a tiny 3.5kg and 7 weeks, and now is a HUMONGOUS 15kg and 20 weeks old. she's gorgeous, clever and the most loving pet we could have ever wished for. even though taking care of her can sometimes work your fingers to the bone (limitless supplies of puppy energy can wear out even the most determined of owners), she's worth it. she's the heart & soul of our family and we feel so lucky to have her!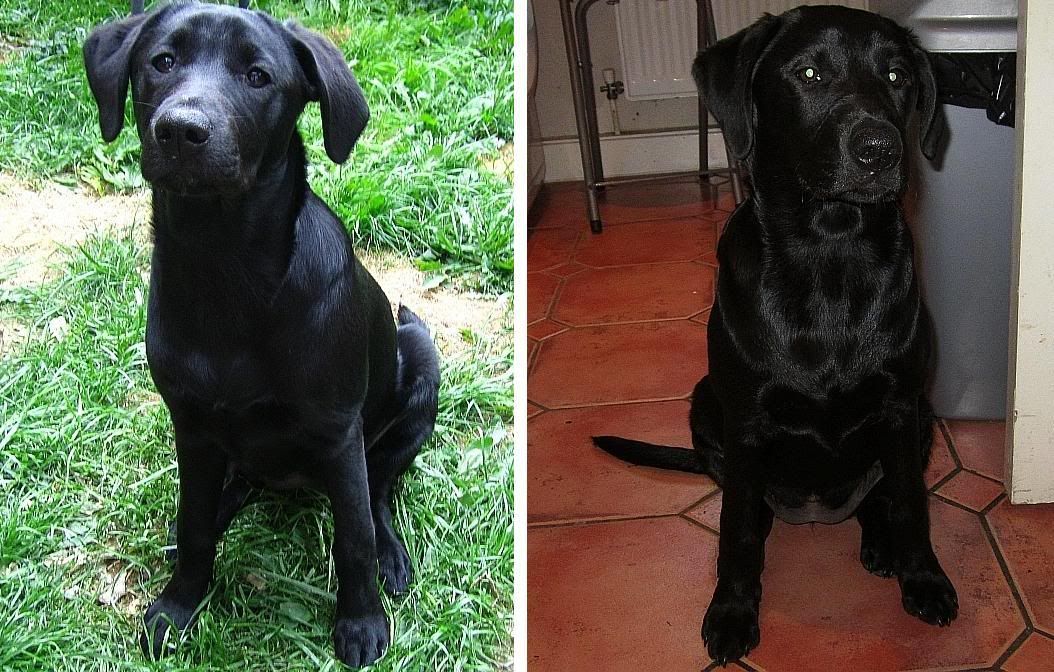 i also ventured into the sphere of muffin-baking, having previously just exercised in the arena of cupcake-making. and they turned out BRILLIANTLY for the first try - possibly even better than my cupcakes as they were mouthwateringly moist and yummy. they were also stupidly easy to make. i made plain choc-chip and chocolate choc-chip.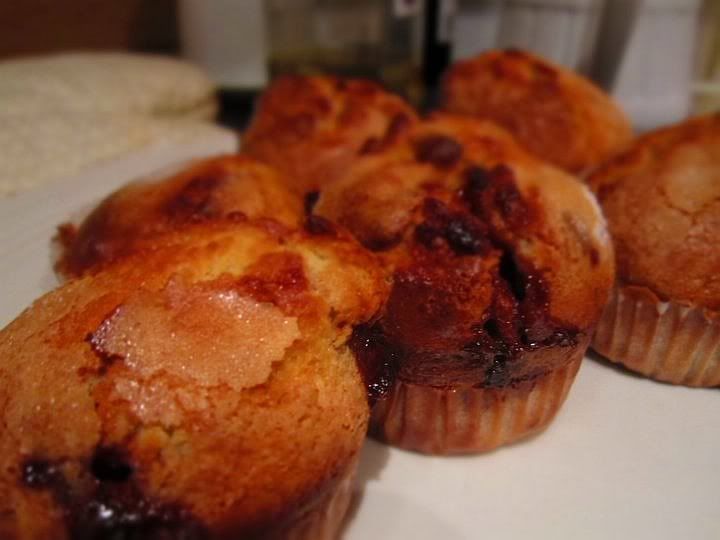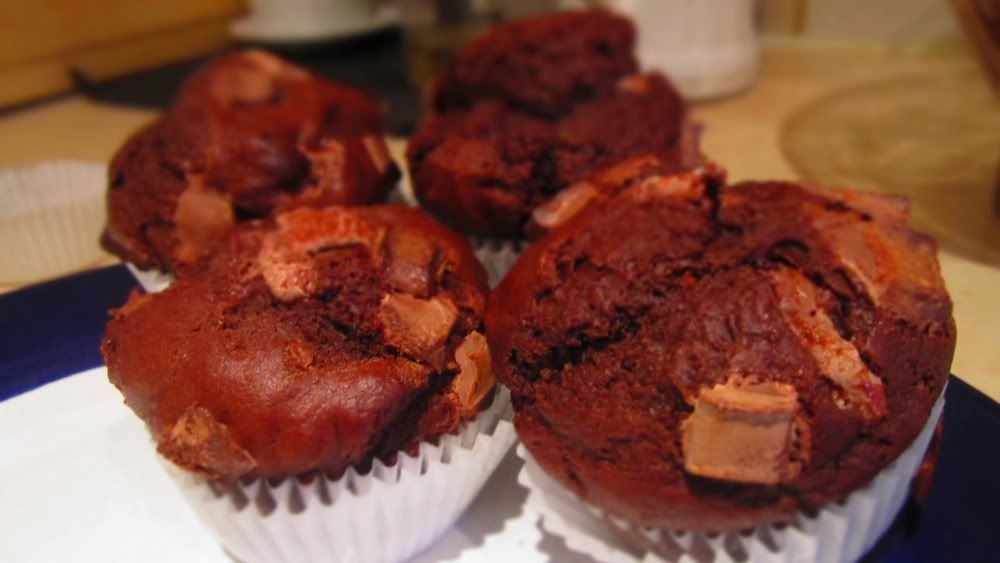 if you want to make these gorgeous muffins, this is all you need to do!



ingredients


- 175g self-raising flour
- 50g cocoa powder if you're making chocolate ones!
- 50g butter
- 50g caster sugar
- 125ml milk
- 2 medium eggs
- 1 teaspoon of baking powder
- 1 teaspoon vanilla essence
- as many g of choc-chips as you like!



tools


- a muffin tray
- cupcake/muffin cases
- bowl
- sieve
- wooden spoon



method


1. pre-heat the oven to 180 degree celsius.
2. mix all the dry ingredients together - flour, suagr, baking powder & cocoa powder if you're making chocolate cupcakes - in the big mixing bowl.
3. mix up the wet ingredients - eggs, milk, vanilla essence and butter (i find it helpful to melt the butter in the microwave for ease of mixing) - in a separate bowl.
4. add the wet ingredients to the dry, mix a few times - it doesn't matter if it's lumpy. chuck in the choc-chips and mix a bit more.
5. put the cupcake/muffin cases in the muffin tray and then spoon in the mixture, almost to the top - you want almost full muffin cases!.
6. bake for 10-14 minutes or until cooked through, leave to cool then ENJOY.



tip!


- put a oven-proof baking dish full of water at the bottom of the oven while you're baking for extra moist muffins ;)